Tachometer Settings
Tachometer settings can be accessed from the main Appliction Settings page.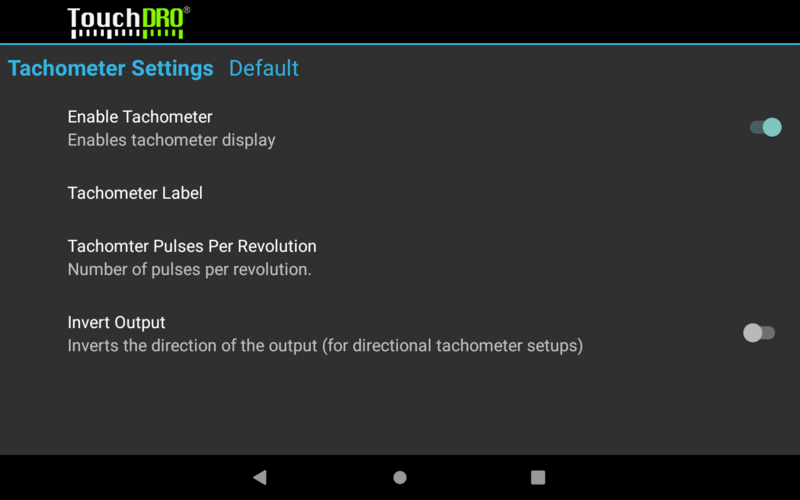 Enable Tachometer
Enables tachometer display and related functionality
Tachometer Label
Determines the label that will be shown on the DRO screen next to the tachometer readout. Default is "RPM"
Pulses Per Revolution
Number of encoder pulses per revolution.
When pulses per revolution is set to "0", RPM can be entered manually from the main readout screen. This can be used on a machine with fixes set of speeds in order to have a cutting speed display, etc.
Invert Input
Inverts the tachometer direction.